AR VR Technology
services
We always strive for adapting new age technologies in order to keep pace with global competitions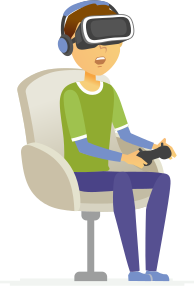 AR/VR market is projected to attain a revenue of whopping $1,274.4 billion in 2030. VR Headsets & AR glasses are becoming a common possession.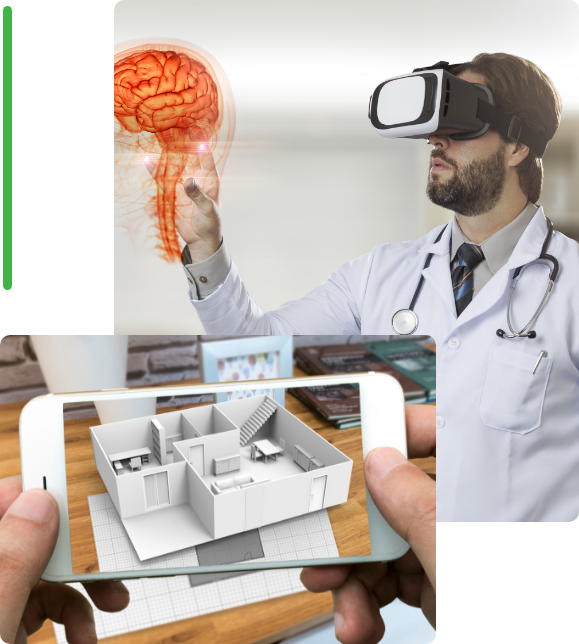 AR VR APP DEVELOPMENT SERVICES
Are you on the lookout for Best AR VR App Developers to boost the business outlook of your clients?
Devden, a creative solution provider of Virtual Reality(VR), Augmented Reality(AR) and 3D simulation technologies for enterprises and agencies, strives to improve brand awareness and showcases the products in a thorough experience from the viewpoint of end users.
As one among the leading AR VR App Development Companies, we have a quest and zeal for constant fine tuning of our high quality services to leave no stone unturned towards achieving perfection in all our AR VR App Development Services.
AR VR INDUSTRY SOLUTIONS
As a Leading AR VR App Development Service Provider, we help organizations create amazing & interactive digital user experiences.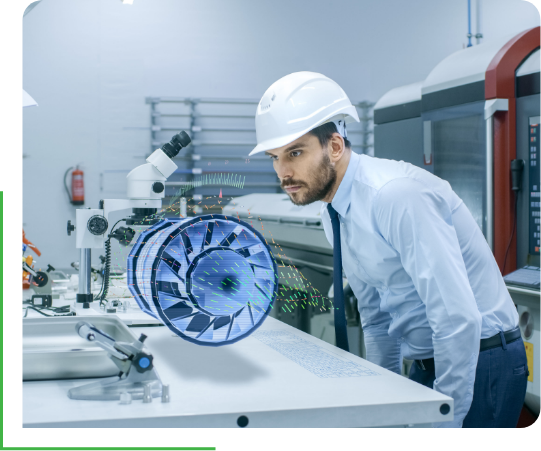 Manufacturing
AR/ VR in manufacturing companies helps in figuring out the potential threats and rendering the training process risk free while imparting the knowledge on risk management in the real world.
Trainees feel safe and secure with magnified attention to details in the manufacturing process and the employers are also benefited with reduced repairs and reduction of onsite accidents.
Healthcare
VR along with AR can impart practical skills to junior doctors in an OT environment to make out fine distinctions causing no harm to patients.
Doctors can train paramedic staff for handling difficult situations on trauma care with diligence and wisdom. Few pediatric hospitals have already begun using VR headsets to distract children while performing unpleasant procedures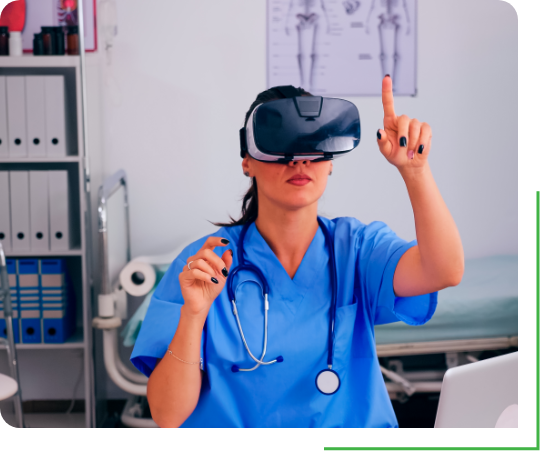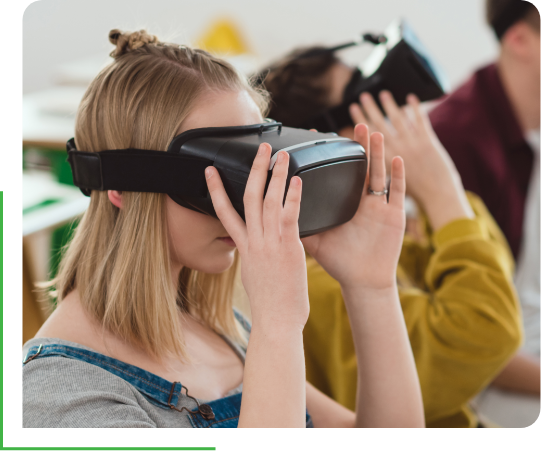 Education
AR / VR in Education leaves an everlasting impact in the tender minds. It creates an immersive and interactive learning experience without any textbooks
AR and VR technology allows students to learn at their own pace, thus kindling their interest. Students with intellectual disabilities can be engaged usefully. Kids can walk around their classrooms in search of letters and teachers can bring animals into the classroom and much more
Ad Agencies
AR VR in advertising agencies deserve a special mention. It opens up new avenues for customer outreach making advertising interactive
Augmented and virtual reality technologies helps to motivate users to interact with their brands on a repeated basis & engage them at a far deeper level than ever before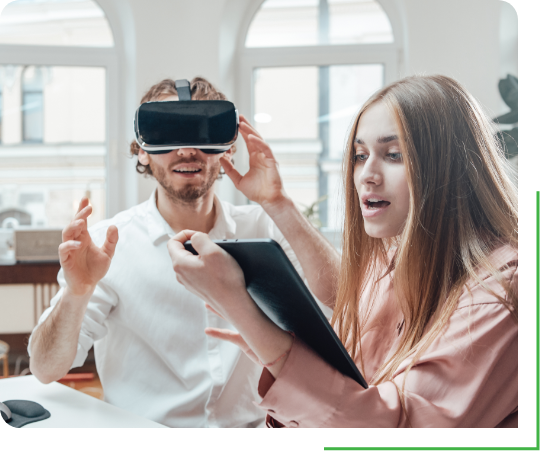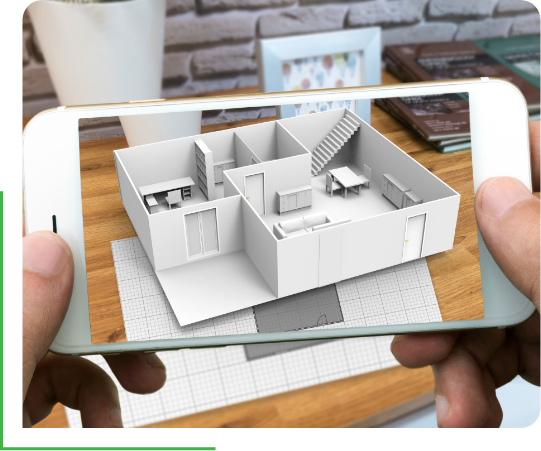 Real estate
By using AR VR technology in Real estate, users visualize properties, get a real – time impression and can see how the furniture's & cots fit in the new house or land
Real estate professionals can shorten the buying journey and help both the parties buyers and sellers navigate the process more efficiently and easily
Retail
With ever increasing acknowledgement from customers AR & VR in the Retail Industry helps to increase shopper engagement and e- commerce. Customers can get the feel of the product in 3D view
You can provide consumers with directions to your retail store easily and even offer physical contactless trials for clothing. Customers can access necessary information on products by themselves via AR mobile apps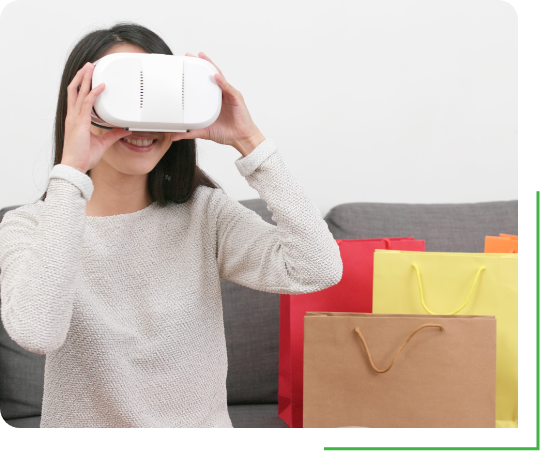 Ahila Kantharuban
Founder and CEO, Agora Designs (Design Crasher)
I worked with DevDen to create some 3D furniture models for my app Design Crasher. As an interior designing app it needed some high quality 3D models. When I reached out to DevDen, Ram and Prabakaran were very helpful. Especially, Prabakaran was always available to address my concerns. They created beautiful and realistic looking models that met my high expectations. I would definitely continue to work with them in the future.
Siva Prasad – Director of Technology
Onix Media Studio
I'm using DevDen's services for two different projects and have been working with them for a few months now. They are always on time with their deliveries and never let me down. Their level of quality is unmatched. They listen to what I need and always deliver quality output. They are also very responsible when working with deadlines.
DEEPA UMESH
Global VR Consultant
It is always a pleasure to work with DevDen. Very dedicated team lead by Mr.Ram. They know their job well, well planed and the team will come up with all the questions upfront before they start their work. Their USP is "On Time Delivery". The team had stretchered on holidays to complete the last minute updates that we had given. Our clients were very happy with the 3D models for the learning App. Always recommend Devden to my friends and colleges. Have worked, Am working and will continue to work with Devden ALWAYS! Good Luck Team!
Why Devden
We are an innovative start-up with a mission to empower businesses around the world using innovative and immersive technologies like Augmented reality and virtual reality. Our Visual solutions make complex scenarios easy to understand.