3D/AR/VR/MR technologies are largely unexplored in the real estate sector. The latest innovations in 3D modelling, Augmented Reality, and Virtual Reality applications are changing the process in terms of visualizing, designing, constructing, and selling properties. Most often buyers find it difficult to close the deal on an unfurnished property or properties under construction, with 3D and AR/VR solutions customers can visualize the interior and exterior of the unbuilt property and can make the informed decision.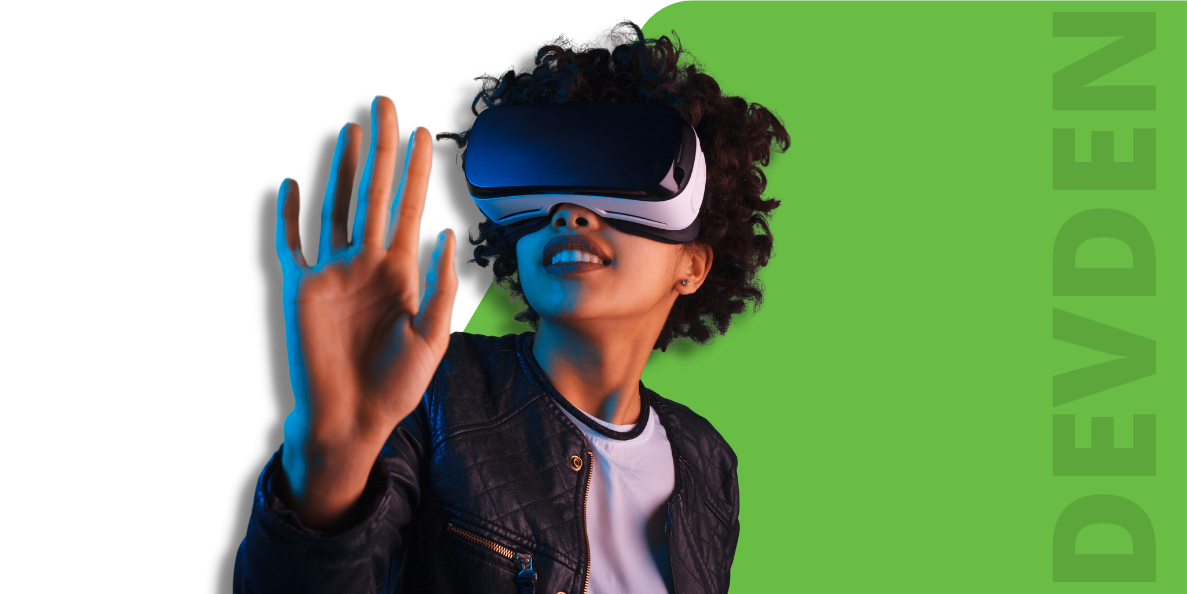 How AR/VR is transforming the real estate industry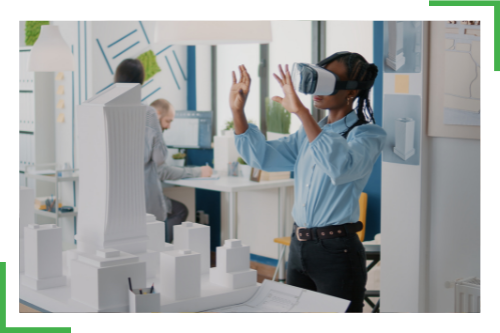 With the transition from 2D solutions to 3D/AR/VR solutions, real estate professionals may shorten the purchasing process. Both buyers and sellers will be able to move through the process more efficiently and easily. These solutions can be a boon especially during the pandemic.
The main benefits of using 3D, AR and VR services in real estate include:
Save Time
Cost Efficiency
Immersive Customer Experience
Global Reach
At DevDen, we provide solutions that will help you present your property to your clients in a hassle-free and interactive manner. Your customers can interact with the property by changing the paints, flooring, or furnish the house with different furniture. This will increase the customer engagement and lead to a favorable purchase decision for you.
Virtual Staging Service
An AR solution can help your customer place various virtual objects in their home and determine if a particular object is appropriate for their home in terms of size, fit, or color. This will help your customers in finalizing a list of items to be purchased and avoid the tedious process of returns/exchange.
EMPOWER ARCHITECTURE AND CONSTRUCTION

AR and VR are being used to visualise what it might look like to be inside a structure that is still in the planning and design stages, as well as to highlight current properties. As a result, reality technologies are reducing the number of iterations in real estate development and are becoming the industry norm.
Ahila Kantharuban
Founder and CEO, Agora Designs (Design Crasher)
I worked with DevDen to create some 3D furniture models for my app Design Crasher. As an interior designing app it needed some high quality 3D models. When I reached out to DevDen, Ram and Prabakaran were very helpful. Especially, Prabakaran was always available to address my concerns. They created beautiful and realistic looking models that met my high expectations. I would definitely continue to work with them in the future.
Siva Prasad – Director of Technology
Onix Media Studio
I'm using DevDen's services for two different projects and have been working with them for a few months now. They are always on time with their deliveries and never let me down. Their level of quality is unmatched. They listen to what I need and always deliver quality output. They are also very responsible when working with deadlines.
DEEPA UMESH
Global VR Consultant
It is always a pleasure to work with DevDen. Very dedicated team lead by Mr.Ram. They know their job well, well planed and the team will come up with all the questions upfront before they start their work. Their USP is "On Time Delivery". The team had stretchered on holidays to complete the last minute updates that we had given. Our clients were very happy with the 3D models for the learning App. Always recommend Devden to my friends and colleges. Have worked, Am working and will continue to work with Devden ALWAYS! Good Luck Team!
We Discover innovative solutions that immerse the user to a new world. We Design an experience in which the buyers and sellers can view the resources, workflows and the environmental impact with extraordinary AR, VR and 3D solutions. We Develop an entire marketing and selling tool for the benefit of the real estate firms.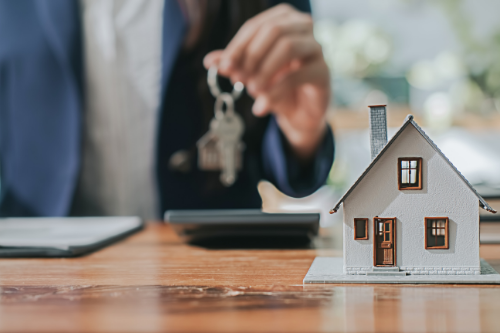 Our team is committed to quality. Their impeccable skills make them stand out of the crowd.