A CREATIVE METAVERSE CONTENT DEVELOPER
DevDen's core team comprises a bunch of passionate and fun-loving people with an eclectic mix of expertise and experience in the field of Extended Reality(XR) – The umbrella term covering VR, AR & Mixed Reality(MR), 3D/2D Animation, Education Solutions and Game Prototyping. The well networked team works cohesively to articulate, plan and execute extraordinary ideas bringing out the power of synergy.
We are strongly inclined to getting on as close as possible towards achieving perfection in all our assignments regardless of the size and scope of the products. From complex anatomically accurate 3D models for medical training to the fluffiest pink unicorn in your kid's imagination, we wish to be the name that first flashes in your mind.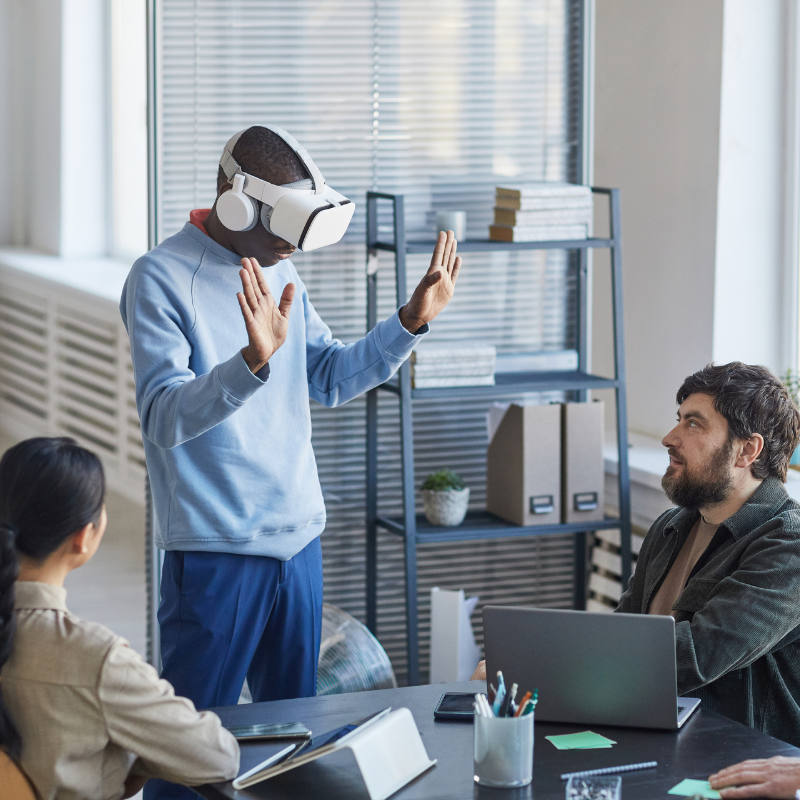 TO MEET UNIQUE BIZ DEMANDS
We understand that a software / design product in its default setting does not address the needs of varied clients and hence we tailor it to meet the specific and unique demands of your business.
Our quest and zeal for excellence and innovation inspires us to run through exhaustive tests and quality checks to ascertain everything is up to mark.

Discover How Web, VR and AR Can Work for Your Business!
You need the best people to drive your vision forward, if your vision is harder, better and smarter. You need people who can infuse their creativity to deliver quality demanding projects. You need people with expertise in different fields to raise the bar each time and can be a part of a bigger family. Get to know our family below
Ahila Kantharuban
Founder and CEO, Agora Designs (Design Crasher)
I worked with DevDen to create some 3D furniture models for my app Design Crasher. As an interior designing app it needed some high quality 3D models. When I reached out to DevDen, Ram and Prabakaran were very helpful. Especially, Prabakaran was always available to address my concerns. They created beautiful and realistic looking models that met my high expectations. I would definitely continue to work with them in the future.
Siva Prasad – Director of Technology
Onix Media Studio
I'm using DevDen's services for two different projects and have been working with them for a few months now. They are always on time with their deliveries and never let me down. Their level of quality is unmatched. They listen to what I need and always deliver quality output. They are also very responsible when working with deadlines.
DEEPA UMESH
Global VR Consultant
It is always a pleasure to work with DevDen. Very dedicated team lead by Mr.Ram. They know their job well, well planed and the team will come up with all the questions upfront before they start their work. Their USP is "On Time Delivery". The team had stretchered on holidays to complete the last minute updates that we had given. Our clients were very happy with the 3D models for the learning App. Always recommend Devden to my friends and colleges. Have worked, Am working and will continue to work with Devden ALWAYS! Good Luck Team!