Elevate your Guest Experience with AR/VR Technology
From enhancing hotel room booking processes to offering virtual tours of hotel amenities. VR/AR technologies are revolutionising the way people experience hospitality services. With AR and VR, hospitality businesses can create unique experiences that differentiate them from competitors, increase customer engagement, and ultimately lead to increased revenue.
FEATURES OF AR/VR IN HOSPITALITY
AR/VR technology can allow guests to take virtual tours of hotels and rooms before booking their stay, giving them a more immersive and realistic experience than traditional photos and videos.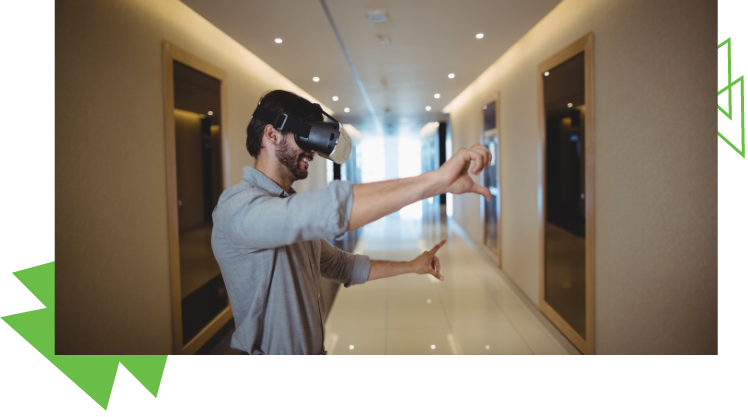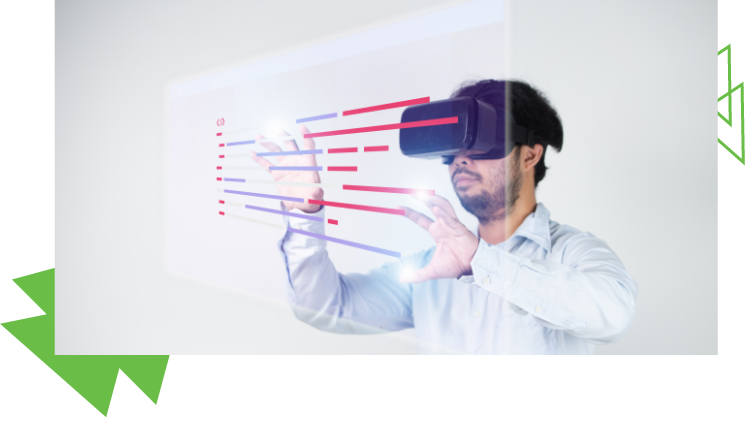 VR can be used to create virtual event spaces, allowing event planners to visualise and plan events in a realistic and immersive way, allowing attendees to participate from anywhere in the world.
VIRTUAL CONCIERGE SERVICES
AR/VR technology can be used to create virtual concierge services, allowing guests to access information about the hotel and its amenities in a more interactive and engaging way.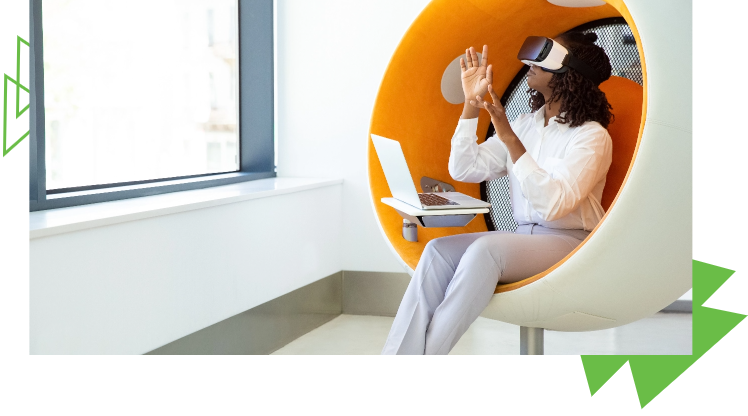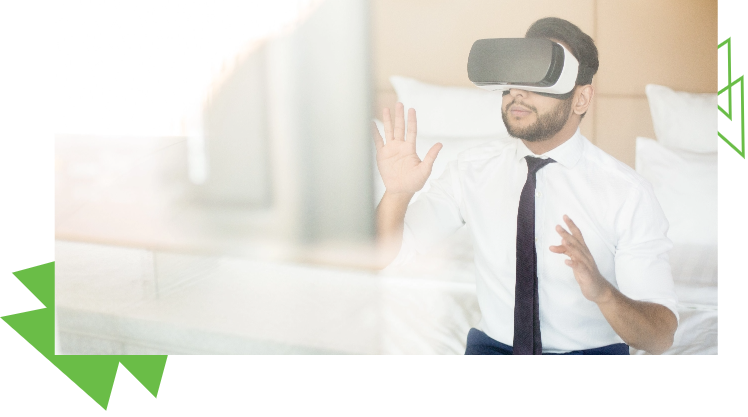 AR/VR technology can be used to train hotel staff on various tasks such as cleaning procedures, customer service, and maintenance. This allows hotels to provide consistent training and ensure that their staff is well-equipped to handle any situation.
INTERACTIVE DINING EXPERIENCES
AR provides customers with a unique way of exploring the menu, by virtually showcasing the items along with information about portion size, nutritional information, ingredients, along with fun facts and the origin of the dish.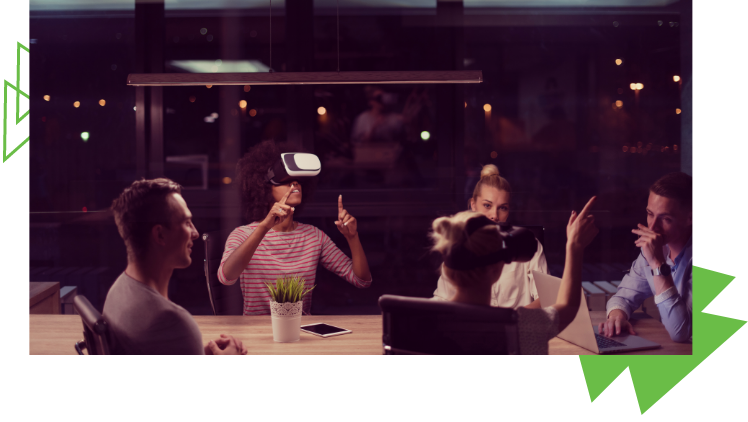 KEY BENEFITS OF AR/VR IN HOSPITALITY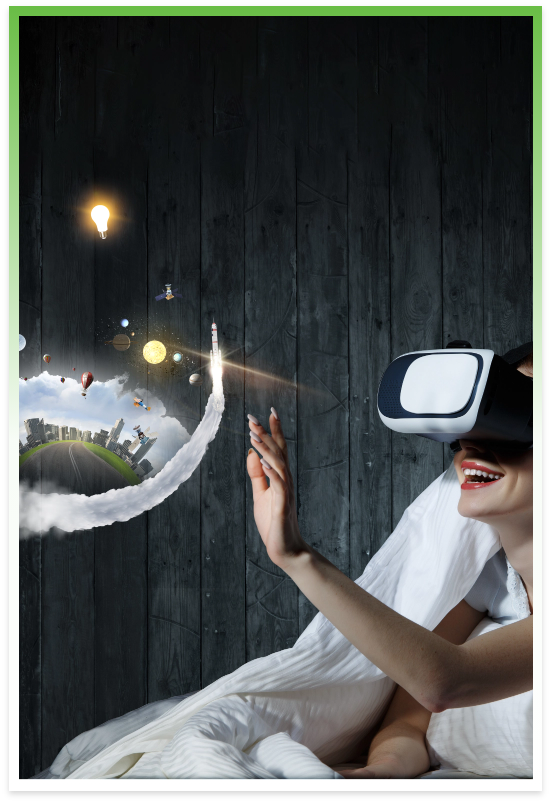 Interactive 3D Models
AR/VR technology can create interactive 3D models of hotels and resorts, allowing guests to explore the property and surrounding areas from the comfort of their own homes.
Enhanced Marketing
AR/VR technology can be used to create immersive marketing campaigns that showcase the unique features and amenities of a hotel or resort.
Remote Collaboration
AR/VR technology can be used for remote collaboration between hotel staff and guests. This allows guests to provide feedback and make requests without having to leave their rooms.
Interactive guest experiences
AR/VR can be used to enhance guest experiences, such as creating virtual reality tours of local attractions, allowing guests to explore different parts of the hotel, or creating interactive games and experiences.
Room Customization
AR/VR technology can be used to allow guests to customise their rooms before their arrival. Guests can choose the layout, decor, and amenities they want in their room, providing a personalised experience.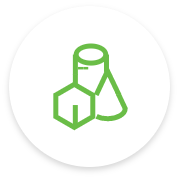 3D SOLUTIONS
Be it safety training or any management training, information provided using 3D simulation is perceived in a manner which facilitates higher retention rate.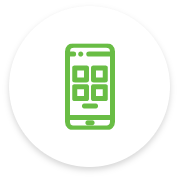 APP SOLUTIONS
We build performance based multi-device compatible applications keeping in mind the aesthetics and the intent of the application.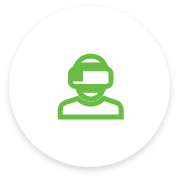 XR SOLUTIONS
Take your customer service, safety training and customer experience to new heights with our affordable AR, VR, and MR solutions.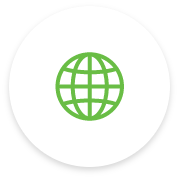 WEB SOLUTIONS
By integrating AR filters and virtual tours to existing websites we can make their website unique and empower your business.
Discover new horizons with our immersive AR/VR experiences