As a popular industry today, the Design & Advertising industry needs more interaction and creativity to attract more customers and leave a long lasting impression. These industries are making use of AR and VR, increasingly, for their advertising campaigns. Data suggests that AR and VR will become highly popular among marketers by 2024. Considering its immense potential to boost the conversion rates, more brands are incorporating these advancements into their marketing strategy.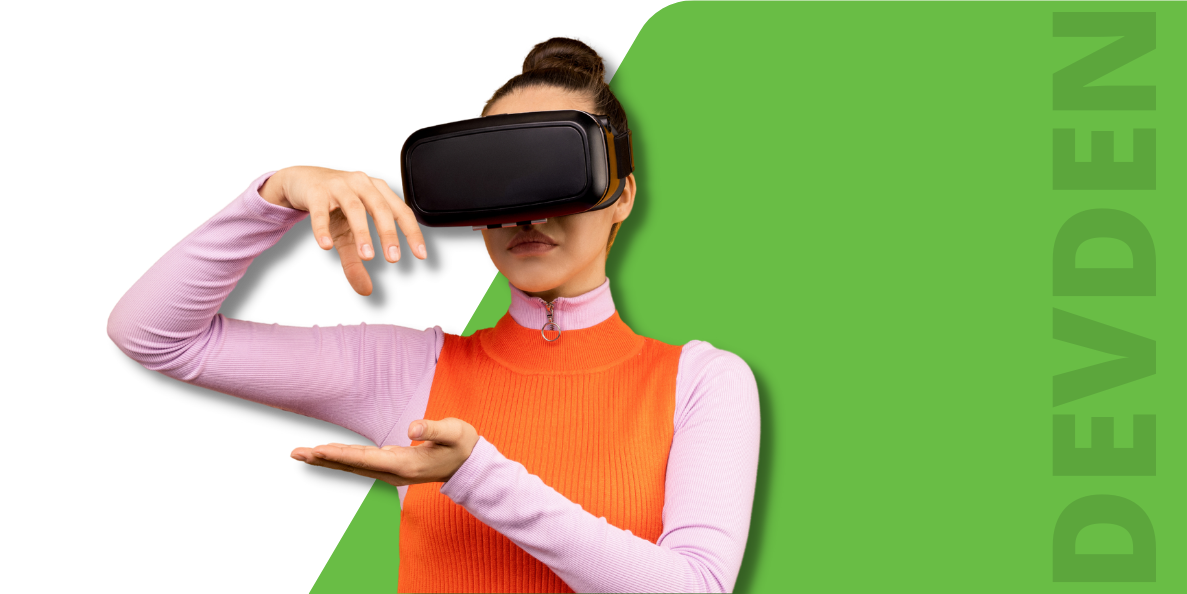 AR & VR is reshaping the world of Design and Advertising. Know How?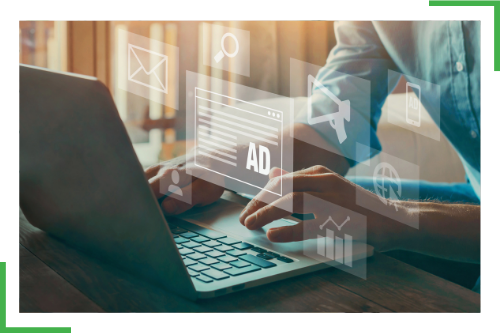 Design and advertising industries historically have benefited from quickly incorporating emerging technologies into their marketing strategies. AR & VR opens a variety of ways to implement creative ideas which are not possible through traditional methods. Some key benefits of using AR/VR include:

Promote brands and their products.

Retain customers by providing unique experiences.

Engaging ways to understand the customer's needs and analyze your product.

Business analytics

Key data can be obtained which could help in evolving the business.
Each industry has its own needs to address. At DevDen, we help you to address those needs with custom solutions.
ADVERTISING
One of the primary goals of advertising campaigns is to leave a lasting impression on the audience, and one of the best ways to achieve that is by incorporating AR/VR into your strategy. AR/VR solutions have proven to be effective in forming long lasting impressions on its users by providing a digitally unique interactive experience.
DIGITAL MARKETING
Traditional marketing methods are limited or non-existent when it comes to interactivity, AR/VR provides that interactivity which can open up new doors for creative marketing strategies. Brands incorporate AR and VR technology into their digital marketing strategies to give their audiences "a feel of what they expect from the product or service they purchase" & additionally these technologies provide an innovative edge to their marketing efforts.
DevDen incorporates the application of AR/VR in designing of Ads, making the design-ad-agency to be beneficial to its clients. We are not limited to only a few industries but we provide solutions to multiple industries with exceptional innovations.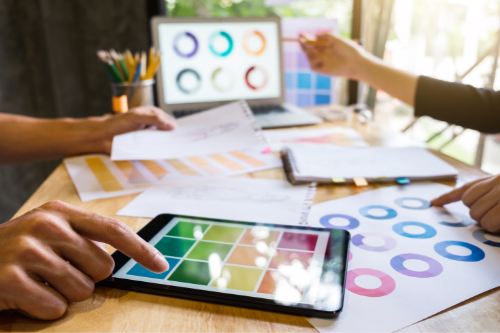 DevDen helps your brands gain a competitive advantage with AR and VR technology and make you a game changer in the Design & Advertising sector. We make you stand out of the box with user-centric designing.
Ahila Kantharuban
Founder and CEO, Agora Designs (Design Crasher)
I worked with DevDen to create some 3D furniture models for my app Design Crasher. As an interior designing app it needed some high quality 3D models. When I reached out to DevDen, Ram and Prabakaran were very helpful. Especially, Prabakaran was always available to address my concerns. They created beautiful and realistic looking models that met my high expectations. I would definitely continue to work with them in the future.
Siva Prasad – Director of Technology
Onix Media Studio
I'm using DevDen's services for two different projects and have been working with them for a few months now. They are always on time with their deliveries and never let me down. Their level of quality is unmatched. They listen to what I need and always deliver quality output. They are also very responsible when working with deadlines.
DEEPA UMESH
Global VR Consultant
It is always a pleasure to work with DevDen. Very dedicated team lead by Mr.Ram. They know their job well, well planed and the team will come up with all the questions upfront before they start their work. Their USP is "On Time Delivery". The team had stretchered on holidays to complete the last minute updates that we had given. Our clients were very happy with the 3D models for the learning App. Always recommend Devden to my friends and colleges. Have worked, Am working and will continue to work with Devden ALWAYS! Good Luck Team!