Top 5 AR and VR development tools that you need to know
The Virtual Reality market has skyrocketed in the past few years. Significant developments have been made in the technology, and multiple industries have invested in immersive technologies. 
As VR becomes Mainstream, There are more tools accessible to VR developers as it gets more widely used. The best 5 AR and VR Development tools are listed below for your knowledge.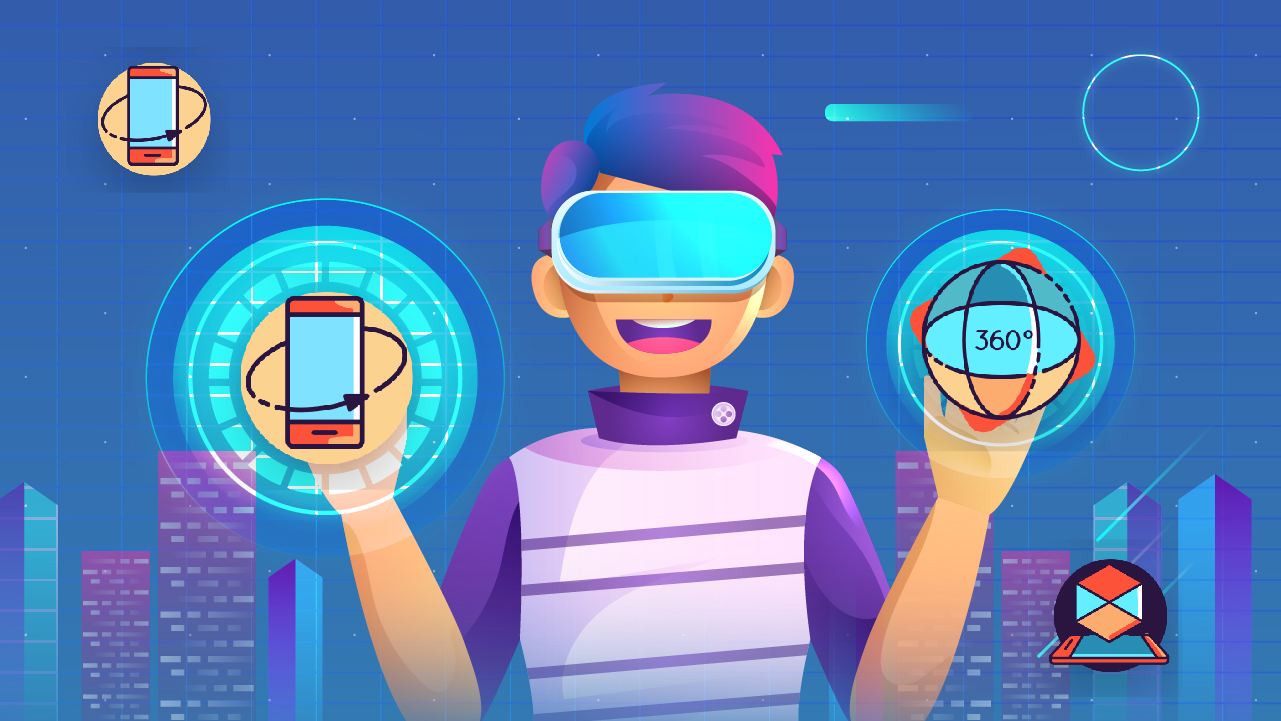 Unity:
Many believe Unity is just utilized for video game development. While making VR solutions for various other businesses is one of its primary functions.
For example, it can be used to create VR solutions for the automotive, transportation, industrial, media and entertainment, engineering, and construction industries.
It has a direct VR mode to preview your work in an HMD (Head Mounted Display) which can certainly boost productivity by designing for VR within a virtual environment. 
If you are familiar with C# or JavaScript, you can easily get into the scripting. 
Thanks to its simplicity and ability to quickly prototype VR applications, It is gradually taking over as the standard tool for VR Development
Amazon Sumerian:
Amazon Sumerian is the VR engine from AWS. From Oculus Go, Oculus Rift, and HTC Vive to Google Daydream, and Lenovo Mirage, it works with almost all popular VR platforms. And the best part? It works with Android and iOS mobile devices too.
Amazon Sumerian supports various VR use cases like employee education, training simulation, field services productivity, retail & sales, and virtual concierge.
SteamVR:
SteamVR implements OpenVR and serves as a runtime environment of the latter.With the use of this technology, VR content creators may design a single interface that works with a variety of gear to enjoy VR content.
They can later use the SteamVR system to access the immersive VR experiences built by VR developers through the device of their choice, including Valve Index, HTC Vive, and Oculus.
EasyAR:
EasyAR is a multiplatform augmented reality SDK for Android, iOS, UWP, Windows, Mac, and Unity editors. It has an AR engine that allows us to create AR solutions easily. 
It offers multiple AR features such as screen recording, surface tracking, and planar image tracking that recognizes and tracks the position, rotation, and scale of a previously selected image in the real world, such as a book cover or a photograph.
VRTK:
VRTK, also known as Virtual Reality ToolKit, is an open-source codebase that allows users to drag and drop functionality. Users can instantly open example scenes with ready-set fully functional essential gameplay mechanics such as locomotion, navmeshes, a variety of user interfaces, and physical interactions by simply dragging and dropping the assets into Unity 3D.
Closing Thoughts:
we are one of the top AR VR Development firms with a global clientele. We have a team that is skilled in all of the above-mentioned tools.
Want to see how our VR solution can aid your business? Shoot us a message.