VR Architectural Visualization
DevDen takes your architectural drawings and creates stunning 3D visuals with the help of virtual reality. Bring your ideas to life andTake your projects to the next level. Create stunning visuals of your designs.Immerse yourself in 3D experience of architecture and explore them like never before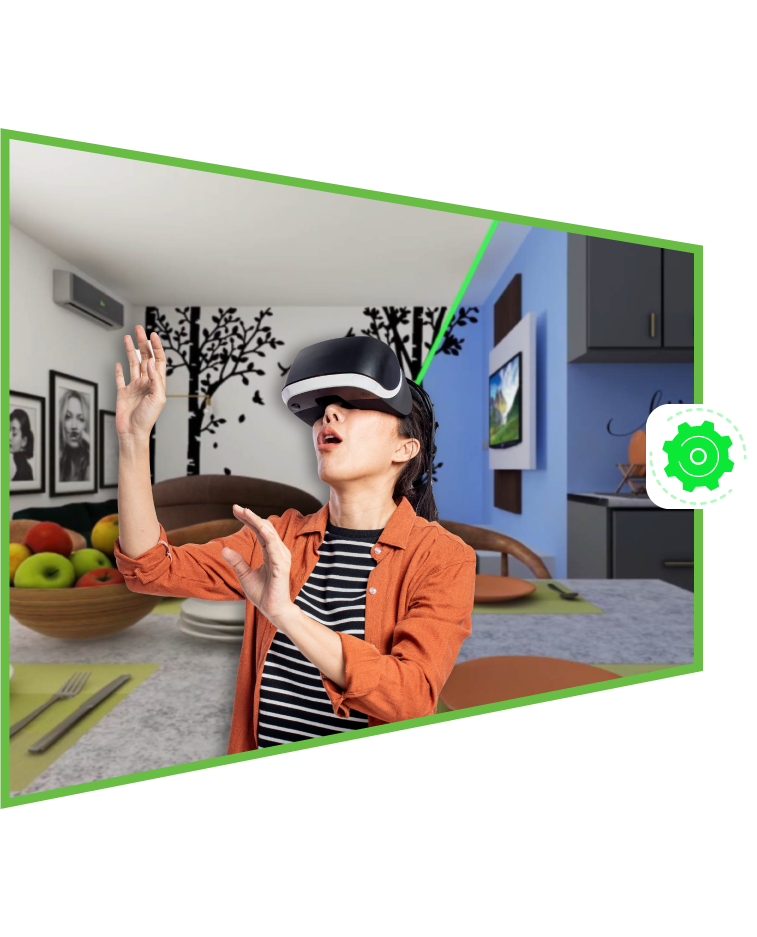 Unparalleled Precision and Quality
Our advanced rendering engine ensures the highest level of precision and accuracy, allowing you to craft photorealistic visuals with realistic lighting, shadows, reflections, and more.
Create with Freedom & Flexibility
Our VR technology enables you to customise every aspect of your project while maintaining total control over the creative direction. Whether it's a simple 3D shape or an intricate multi-level design, DevDen has you covered.
Unmatched Realism
DevDen uses powerful VR technology to create ultra-realistic representations of any space. We provide a lifelike 3D experience, allowing you to get a true-to-life feel of what it would be like once finished.
Be creative with ease
Our VR/AR technology is designed for ease of use, so that architects and designers can unleash their creativity without worrying about complex workflows or coding. Our cutting-edge technology lets you explore and manipulate your designs in ways that were never possible before.