Augmented reality (AR) and virtual reality (VR) are technologies that connect the digital and physical worlds allowing you to visually absorb information and content. AR significantly expands the ways in which our devices can assist us with everyday activities such as searching for information, shopping, and expressing ourselves while Virtual reality allows us to experience what it's like to be anywhere, from virtual meetings to being on distant planets in space.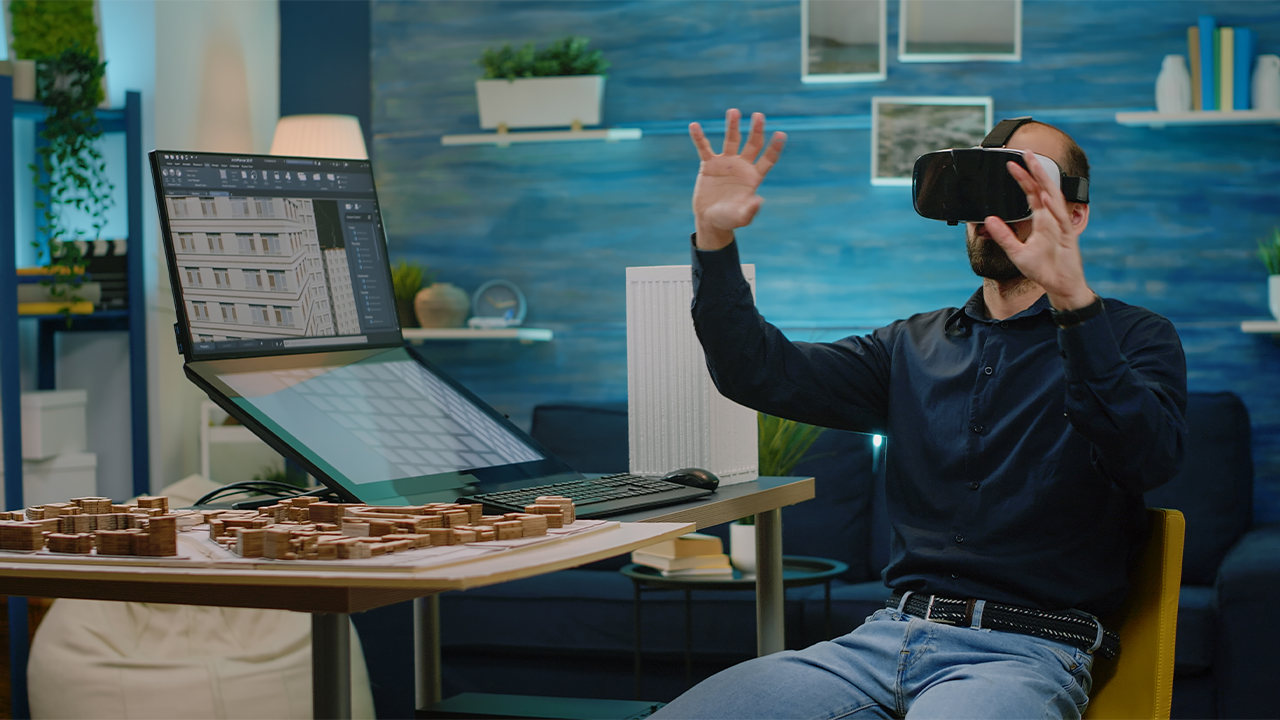 Like in any industry, Augmented reality in Interior design is extremely useful, as evidenced by apps developed by major home furnishing, hardware, and interior design retailers such as IKEA and Lowes.
Interior designers can greatly improve the visual presentation of design projects for their clients by utilizing Augmented Reality. This method is far more evocative than screenshots or videos.
Benefits for Buyers:
Buyers can take virtual tours of interiors using augmented reality apps by simply pointing their smartphones at an image. This may reduce the need for costly and time-consuming property staging. The same applications can broaden marketers' reach by making it easier for distant buyers to make more informed decisions.
AR also makes it easier for buyers to share their visualization with friends, family, and colleagues.
Benefits for Businesses:
AR is especially useful for marketing unfinished properties and interiors. It is a realistic representation of how the project will look when completed, and it will assist potential customers in imagining themselves living there. This is where augmented reality can help marketers, designers, and architects, as well as clients.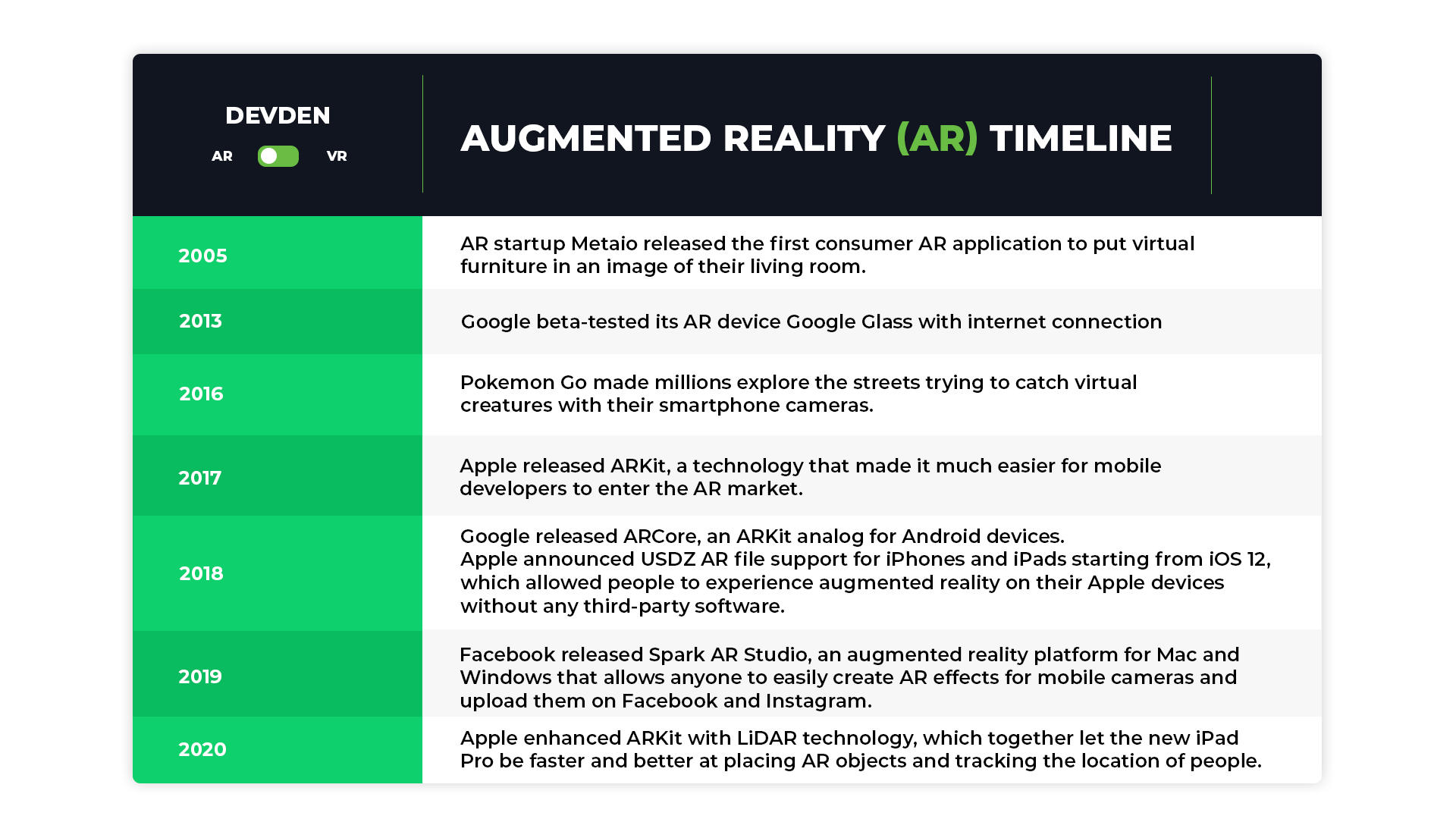 Use Cases of Augmented Reality for Interior Design:
 AR shops
 AR apps that provide 3D models of furniture, appliances, and home décor products that can be virtually placed in a user's home environment. This results in more confident purchases and a lower rate of product return.
Designing Interior Architecture
AR applications assist architects in planning the interior layout (walls, doors, stairs, etc.) of any structure. Simplifies customer communication and expedites plan approval.
Visualization of interior design
AR apps that help interior designers create personalized home or office designs by utilizing third-party or custom-designed 3D models of furniture, appliances, and other items. Increases customer satisfaction and speeds up deal closing.
Education
AR applications support interior architects' and designers' learning and training processes. Allows for more hands-on practice and faster skill acquisition.
At DevDen, We offer VR and AR experience for real estate business clients with a realistic feel.
 360 degree panoramic tour:
Using 360 degree 3D rendered images (Panoroma images), we can create virtual tours for different web platforms, which enables us to visualize bedroom, kitchen, living room, bathroom, etc realistically.
Using 3D rendered architecture images, we build AR/VR prototypes for commercial and residential properties which provide a realistic, immersive experience.
Using 3D rendered architecture images, we build AR/VR prototypes for commercial and residential properties which provide a realistic, immersive experience and can run on different web platforms, standalone VR/AR devices.
We emulate the real-life experience by providing an application that displays an unfurnished property with furnishings, allowing buyers to have a preview of the interior designs.
3 dimensional Architectural plans using AR/VR enabled technology helps our clients to preview their dream projects and dream house.
Whether commercial or social, religious or personal, a good video presentation requires more than just image montage; it must also have the ability to attract customers, which VR can provide.
Conclusion:
Whether working with professional interior designers or doing it themselves, property buyers of all types can use AR/VR technologies to experiment with design elements and define how rooms will look before committing to choices in coverings, furnishings, or fixtures.