Virtual Reality Safety Training – Can it Simulate Work Situations?
Manufacturing industry jobs are still considered to be dangerous. The risk of injuries on the manufacturing floor has led to major lawsuits and damaged reputations. As a result, this will affect the morale of employees and reduce productivity. Although avoiding every injury is impossible, you can lower the risk of injuries significantly by implementing Virtual Reality safety training.
A workplace accident can cause severe injuries and even death. In addition to the anxiety and stress of a workplace accident, additional injuries could occur in places like –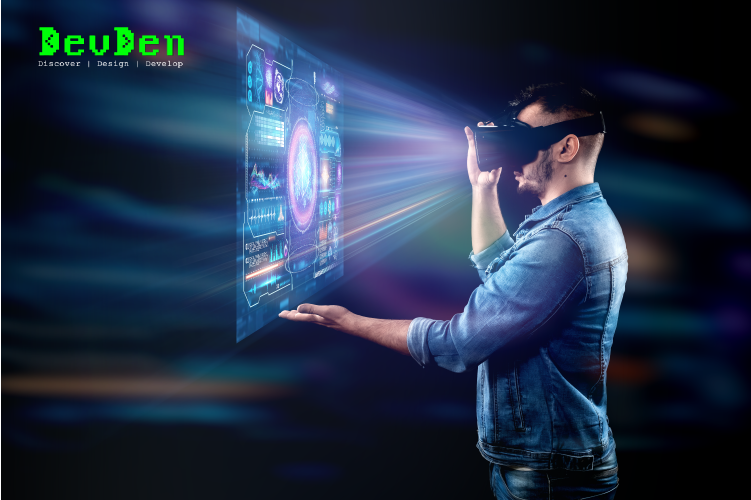 Despite its intrinsic dangers, the mining industry has a high incidence and severity of accidents due to factors such as humidity, dust exposure, and the danger of injuries from falling rocks.

An electrical accident occurs when electrical equipment is used inappropriately and could cause electric shock, electric burns, or electrocution.

An accident caused by structural collapse occurs when a permanent or temporary structure collapses, injuring workers. The problem could occur during the demolition or dismantling if planned poorly.

Factory workers could be injured or crushed through falling debris, sustain injuries from malfunctioning equipment, fall victim to human error, poorly maintained Personal Protective Equipment (PPE), or become victims of accident-related accidents in the workplace.
With the rapid growth of modern technology, businesses operate increasingly with sophisticated equipment. It is a significant task for companies to build the capability and confidence of their employees to manage their equipment safely.
Fires in the workplace are often viewed as a safety risk for all. Although lectures and other training methods effectively reduce this risk, research has proven that workers are more likely to retain information when they can practice escape methods. While it is essential to train employees for all scenarios, it is not a good idea for manufacturers to deliberately expose their employees to danger for learning reasons.
Solution – Virtual Reality Safety Training
Virtual Reality (VR) can be applied to simulate dangerous situations to be practiced in the real world and as a method to aid workers in gaining knowledge. VR in safety training can create hazardous scenarios and experiences while making trainees feel as though they are on the scene to make them understand the Risks in incidents and helping them to practice safety Instructions and procedures to avoid such risks.
Advantages of VR Safety Training
VR safety training is a great way to increase the ability of your employees to perform their duties in emergencies and deal with difficult situations more effectively. 
Here are some of the advantages of using VR safety training – 
Make workplaces safer

Reduce business interruptions

Employee retention rates increase

Costs associated with incidents decrease

A better customer service experience
DevDen & Virtual Reality
Thanks to DevDen VR technologies, the most unlikely events, and risks can be observed in a 1:1 setting and ensure that the support team can be sure of what to do in the event of a unique situation. Virtual reality training can be modeled with virtually unlimited variables to avoid workplace injuries, and stressful situations, from challenging weather conditions to environmental catastrophe elements.
FAQs
What is VR safety training?
VR safety training helps workers develop their understanding and confidence in PPE (PPE) training and regulations. Additionally, VR allows them to practice awareness and apply their knowledge in a safe virtual setting to help reduce the risk of accidents.
Is Virtual Reality a simulation?
Virtual Reality (VR) refers to a virtual experience that utilizes motion tracking and a 3D near-eye display to give users an immersive experience and envelops them in a virtual world.
Why is VR important as training simulations?
VR eliminates the need to imagine a challenging situation and provides an actual simulation. It gives a great learning experience that trains people to learn in the most authentic manner possible without the real problem being a real-life scenario.