CRANE SIMULATION
DevDen offers a revolutionary simulation of crane operation using Virtual Reality (VR), allowing you to experience the real-life feeling of operating a crane without ever stepping in one.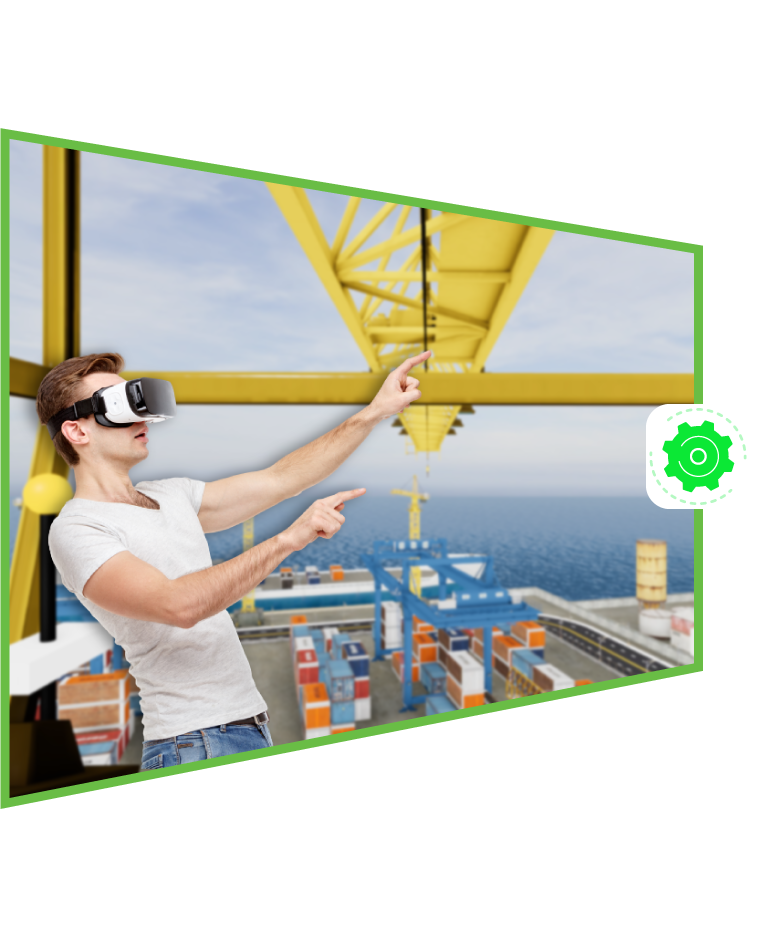 Realistic simulation
DevDen offers the most realistic simulation of crane operation available, with accurate physics-based models and realistic visual effects that make you feel like you're in the operator's seat.
Train safely, anywhere
No matter where you are located, DevDen allows you to practise crane operation in a safe and friendly environment, avoiding costly mistakes and eliminating the risk of injury while gaining invaluable experience.
Replay your performance
DevDen offers an extensive replay system that allows you to review your performance and compare it with others, giving you an unprecedented level of feedback so that you can continuously improve your skills.
Be ready for any situation
Our advanced AI-based algorithms make sure that no two simulations are ever the same, so that no matter how many times you play DevDen, you will always be prepared for any situation.