The Corona virus pandemic slowed real estate transactions and increased reliance on cutting-edge technology to conduct business.
For decades, face-to-face interactions and in-person meetings have propelled the real estate industry. Agents were required to physically show property to prospective buyers, and sellers preferred to meet agents in person to ensure that their business relationship was a good fit. Buying and selling a home is a huge undertaking for all parties involved, so there is a sense of relief when conversations can take place in person and home buyers can walk through their prospective new homes in person.
The real estate industry has changed significantly post Covid-19. Brokers and agents are rethinking the technology platforms they use to conduct business in a socially distant and remote transaction. Although it may be unsettling for some, this new frontier of remote real estate has prompted the adoption of new and innovative real estate technology.
The use of virtual walk-through, 3-D mapping, and drone surveys of residential properties was accelerated by Covid-19.
Few of the areas where technology was invited:
Video Messaging
Videoconferencing
3D Home Tours
Digital Transaction
2D & 3D Virtual Staging
Here's some key technology offerings for Real estate:
SHOWCASES OF VIRTUAL PROPERTY
Traditionally, when someone wants to buy a home, they will contact a real estate agent and agree on a date and time to view the property. While this method gets the job done, it is time consuming and inconvenient for both parties. Things can become even more complicated if the property is located hundreds or thousands of miles from the client's home. In that case, visiting the property is not only time consuming but also costly. However, you can solve these issues by utilizing Virtual Reality technology.

VIRTUAL STAGING
We can prove that images and videos of well-furnished interiors are more appealing to homebuyers than those of empty spaces. Staging a home allows buyers to see the property in its best light. This enables them to envision how their home will look once they have moved in. This is where virtual reality comes in. Virtual reality turns an empty house into a well-furnished home that is pleasing to the human eye. Many real estate agents are now utilising VR technology to increase sales through virtual staging.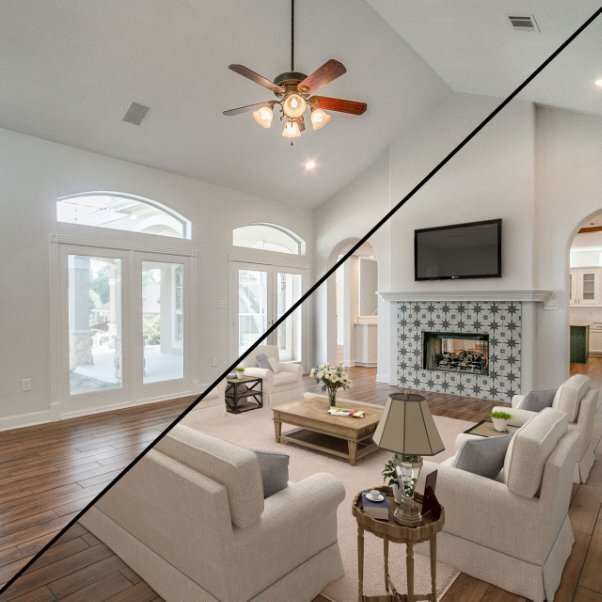 ARCHITECTURE VISUALIZATION
Selling a property that has not yet been built can be difficult. Buyers can easily imagine a piece of land as a complete architecture with virtual reality; the exterior and interior of the property can be made visible using virtual reality and augmented reality technologies. Buyers can get a better sense of what the property will look like by visualising it before it is built. This can assist them in determining whether or not the property is worth their investment. The best part is that it can assist real estate agents in reaching out to more buyers and closing deals.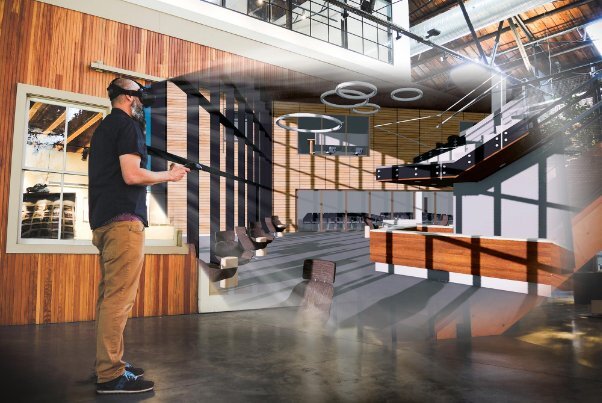 We've assisted hundreds of clients in successfully deploying proven mobile and web app strategies to rapidly grow their businesses, particularly in the aftermath of Covid-19. Take a look at one of our real estate industry clients in our portfolio section. Do you want to talk about an idea of AR VR Development? Leave us a message.
Summary:
" Companies, big or small, have opened up for AR/VR investments. Some renowned companies like Playstation, Steam, and Valve are known to be the early adopters of VR and AR technologies and the list grows. On the other hand, the demand for VR/AR skills is skyrocketing.
AR and VR are becoming mainstream with the proliferation of connected devices. Currently, the applications of AR and VR are mainly seen in the Gaming, Entertainment, Marketing, Education, Fashion, and Art industries. Today to live without Internet is unimaginable and in the future, this statement may changes as living without AR/Vr applications couldn't be possible!  "